Grav19

April 8th-12th, 2019




Organizing committee:

Emanuel Gallo and Manuel Tiglio (coordinators), Gustavo Dotti,
María E. Gabach, Carlos Kozameh, Omar E. Ortiz, Oscar Reula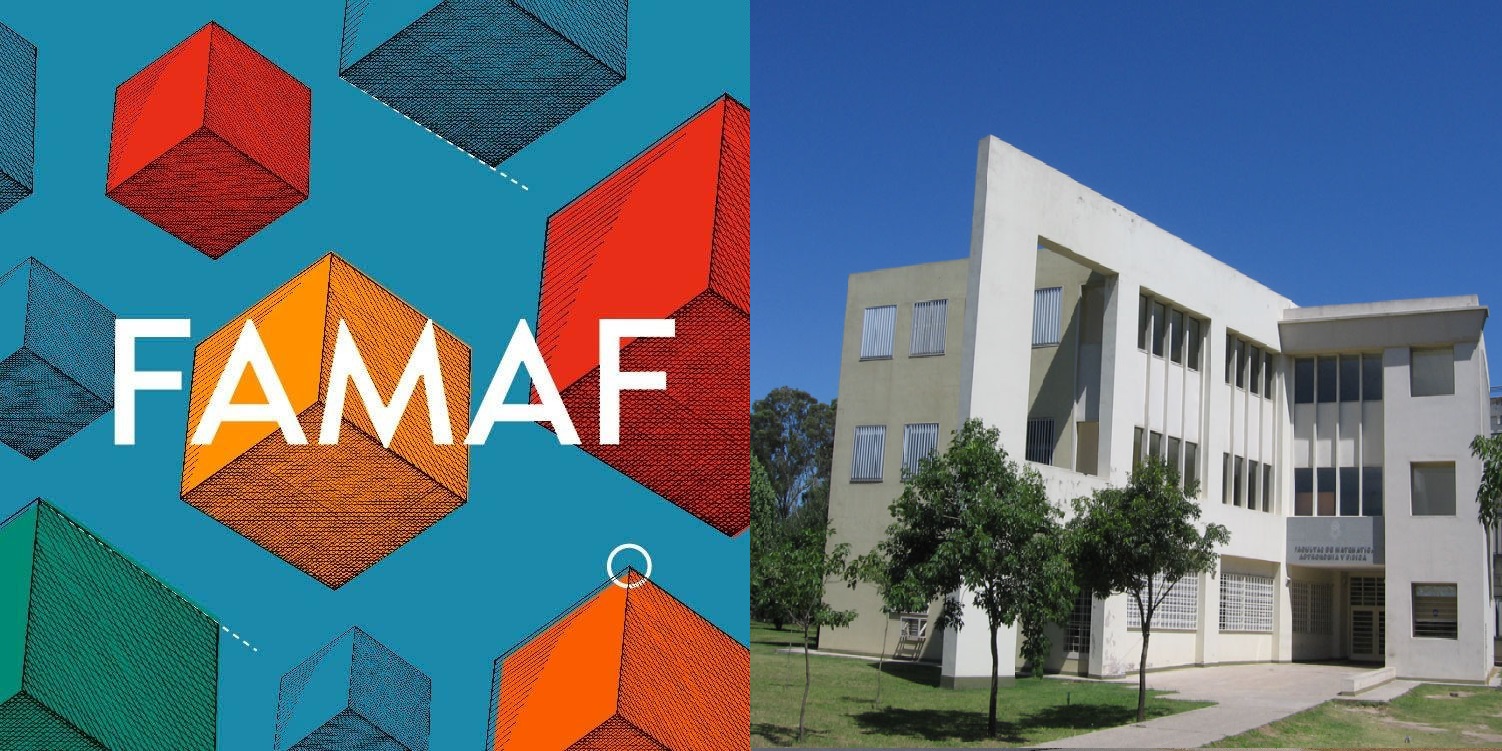 The Conference Grav19 will be held in FAMAF, at the National University of Córdoba, from April 8th through April 12th, 2019.
List of invited speakers
Iván Agullo, Louisiana State University, USA.

Parameswaran Ajith, International Centre for Theoretical Sciences, India.


Lars Anderson,

Albert Einstein Institute, Germany.

Thomas Baumgarte, Department of Physics and Astronomy, Bowdoin College, USA.

Florian Beyer*, University of Otago, New Zealand.

Fabrizio Canfora, CECS, Chile.

Federico Carrasco,

Universitat

de

les

Illes Balears, España.

Ana Laura García Perciante, Universidad Autónoma Metropolitana, México.

Gabriela González*,

Louisiana State University and LIGO, USA.

José Jaramillo,

Institut de Mathematiques de Bourgogne , France.

Helmut Friedrich, Max Planck institute for gravitational Physics, Germany.

Luis Lehner,

Perimeter Institute for Theoretical Physics, Canada

.

Steven Liebling, Long Island University, USA.

Carlos Palenzuela*, Universitat de les Illes Balears, España.

Alejandro Pérez*, Université de Marseille, France.

Frans Pretorius, Princeton University, USA.

Jorge Pullin, Lousiana State University, USA.

István Rácz, Wigner RCP, Hungary.

Martín Reiris, Centro de Matemática, Udelar, Montevideo, Uruguay.

Adam Rogers,

Brandon University, Canada.

Olivier Sarbach*, Universidad Michoacana de San Nicolás de Hidalgo, México.

Daniel Siegel,

Columbia University, USA.
---
Program of the conference

---
Conference circulars


First Circular




---
Application form
Abstract submission form
---
Address any question to: gravconference@gmail.com
---
This Conference is held under the sponsorship of:
Consejo Nacional de Investigaciones Científicas y Técnicas

Instituto de Física Enrique Gaviola
Facultad de Matemática, Astronomía y Física, UNC.